The Ultimate Tradesman Shortcut
Subbies and Employees - Are you sick of making 20-30 phone calls to fill in a weeks work knowing there's no gaurantee who you ring will need a hand. Imagine there was a website that showed you who is looking for workers in your area. That would save you time and money.
Contractors and Employers- Are you often in a situation where you need an employee ASAP and you have no time re-organise your schedule? Having to spend 2-3 hours making phone calls to find a labourer / tradesman at late notice with no gaurantee you'll find one at all! Imagine there was a website that showed you what workers ARE available in your area. That would save you time and money!
TradiesNet is a website designed to help contractors and subbies network together more efficiently. With the way the current market is, time and money is everything, especially in the building game.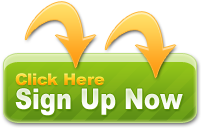 What is Tradiesnet (in plain tradies english)?
Say you're a tradie, labourer, etc. and you sub-contract yourself out on a regular basis. This week you only have 2 days booked in and you need to fill in the rest of the week to get your 5 days. In the past people have been subjected to spend at least 20-30 phone calls with no guarantee of work (especially when the building game is quiet). Say this process can be done in a matter of minutes with every guarantee that others ARE after workers/work. Well, now it can, its just a simple case of jumping online, login by entering your email address and password(optional), select the search your after, type of trade, area/vicinity, etc. And in a matter of minutes you will have all the contractors in your area who are after workers, and the same process goes with contractors trying to find workers, too.

When you sign up to tradiesnet.com.au you need to be sure that you subscribed to PAYPAL. Otherwise you won't get the full access of what this service has to offer.

Did you know that you also have an option at putting up a profile of yourself/company and what you do or what you have done previously and recently. This process can attract employers, especially when on your profile you can display qualifications, photo's, video recording of previous work you have done, induction training (OH&S White card) etc. It's always good to give someone a guarantee that you know what your doing. And, for future reference your profile page is a pre-made resume which u can update anytime, even on site, and this doesn't cost any extra. You can also add as many trade preferences you wish to be employed into and it still won't cost you any extra. You get a lot of value for your membership fee, which isn't a lot in the first place.

Tradiesnet covers all trades, all over Australia. If you travel for work or if you're a backpacker, you can quite easily search for work/workers in that local area, saving you a fortune in expenses and time.

Tradiesnet is also good for OWNER/BUILDERS who sometimes may need a worker AT SHORT NOTICE. And, yes tradiesnet is also accessible on your smart phones. Which also doesn't cost any extra.

Tradiesnet.com.au is 100% online and is 100% Australian and bloody proud of it. If you have any questions or any queries, feel free to send us an email at contact@tradiesnet.com.au , and you can also like us on FACEBOOK and share a tweet on TWITTER. Thank you tradies and gentlemen.